With the goal of allowing customers to purchase shipping containers easily, American Portable Storage (APS) was established. They opened operations in Oakland, CA, and Wilmington, CA, in 1997. They added their Adelanto, CA location in 2015. The three locations represent 134 acres and approximately 75 employees.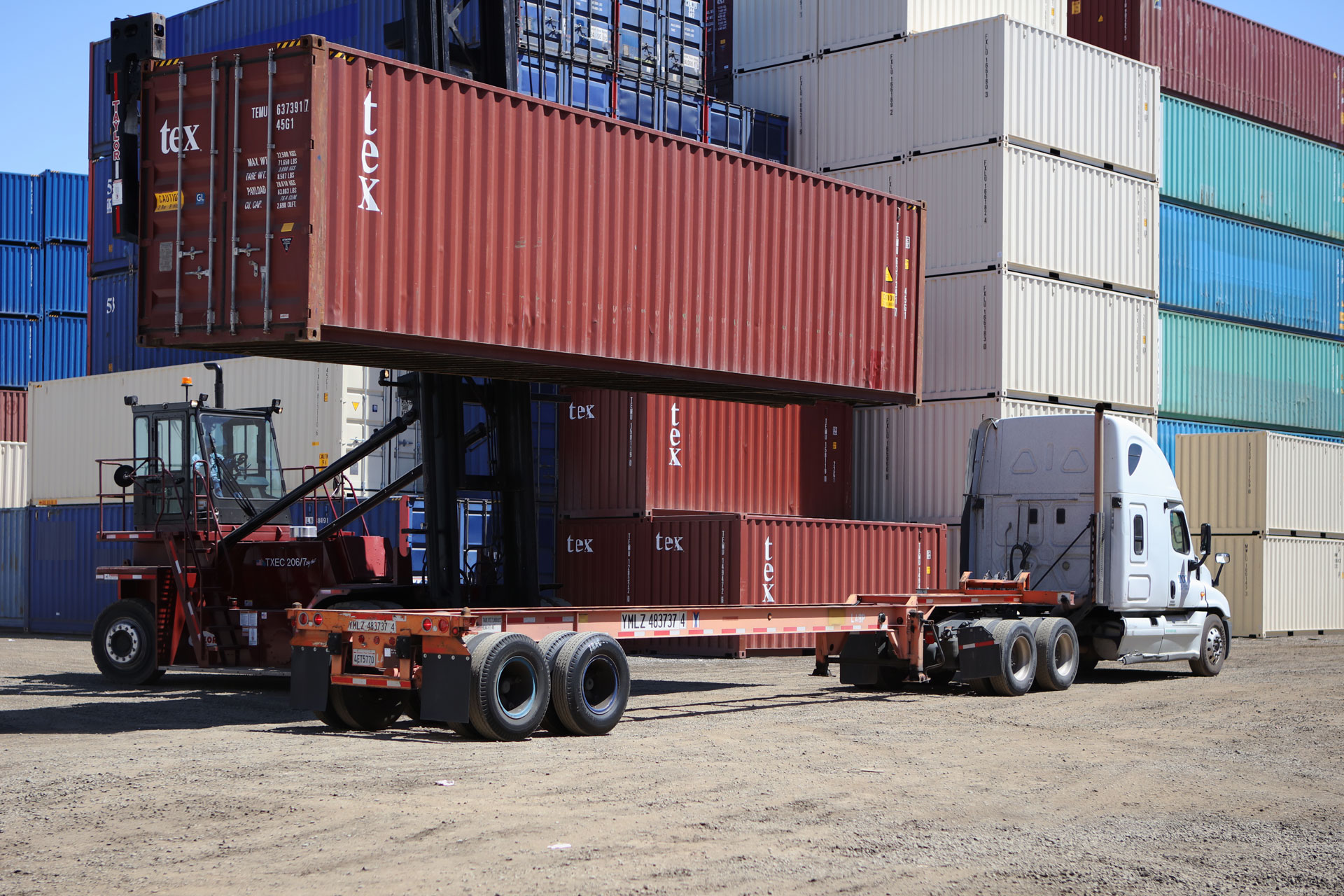 APS sells, modifies, and repairs 20, 40, 45, and 53-foot shipping containers. In addition to standard and high cube containers, we sell flat-rack, open-top, and double-door containers. Our extensive and comprehensive inventory allows APS to create the perfect solution for intermodal use, storage applications, workspace, living space, or other specialty uses.
APS sells shipping containers directly at our three locations, with delivery service throughout California. We also sell and deliver containers worldwide. If you are interested in purchasing shipping containers, please browse our inventory and submit a quote request. If you want the containers delivered, please give us your information in the quote message.
APS also facilitates IICL and cargo-worthy certification services. Read more about certifications and standards.
The group also operates FastLane Transportation and Compass Chassis. In Wilmington, FastLane is a container depot with a state-of-the-art and secure facility. In Oakland and Wilmington, Compass Chassis rents and leases intermodal chassis.